Soni Law Firm Response to COVID-19
During this COVID-19 situation, the Soni Law Firm team continues to serve our clients and fight for their rights; to safeguard everyone's health, we are offering video conferencing meetings and strictly limiting any in-person meetings.
We are experiencing higher than normal call volume from employers and employees. If you are unable to connect with us immediately on the phone, please send us an email at info@sonilaw.ca and one of our employment and labour lawyers will reach out to you on the same business day.
Employment Lawyer Toronto
Soni Law Firm is a boutique firm of Toronto labour and employment lawyers providing expert counsel for employees, employers, and trade unions for all their workplace issues. Our years of experience and proven track record inside and outside the courtroom allows us to help employees and employers understand how to reach their desired outcomes, minimize costs, avoid possible litigation delays, and ensure their rights and entitlements are not infringed upon by anyone.
Our employment lawyers provide legal representation for non-unionized employees and employers at all stages of the employer-employee relationship, including dealing with employment contracts, wrongful termination, severance packages negotiations, human rights complaints, Employment Insurance appeals, workplace investigations, disability claims and litigation before any court or tribunal in Ontario.
Our labour lawyers have a unique perspective because we have represented unionized employees, employers, and trade unions, including representing all three sides at the Ontario Labour Relations Board. In fact, our labour lawyers have represented a union against another union!
The expertise and credibility of our lawyers is widely recognized both at the federal and provincial levels. We are a team of top-rated employment lawyers in Toronto.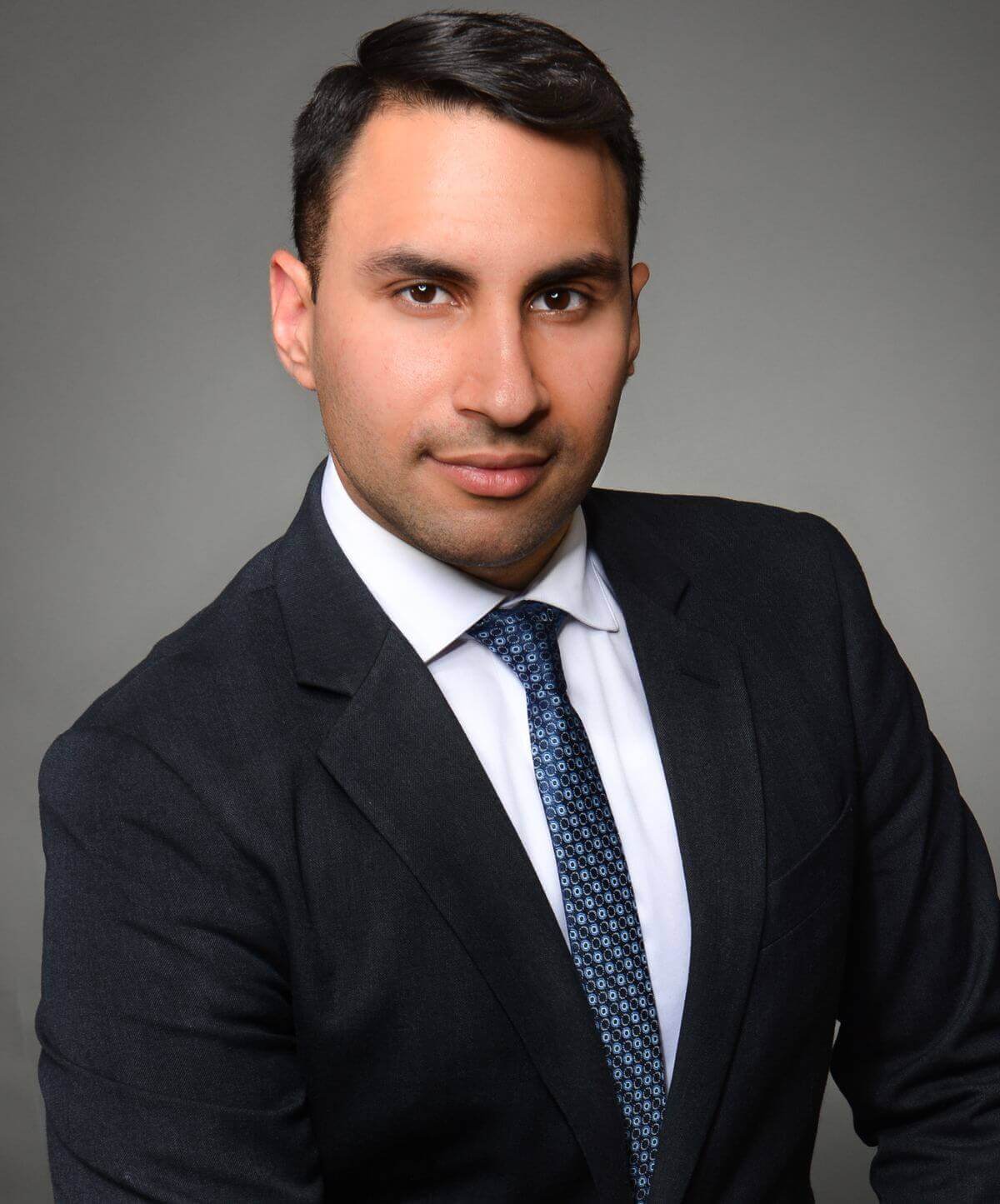 Soni Law Firm is a boutique litigation firm focused on labour law and employment law. In today's world, the law changes faster than ever before and a general understanding may not be enough. You need a trusted employment and labour lawyer to handle your issues. Our dedication to these practice areas allows us to be leaders among our peers and respected by the opposing side.
Soni Law Firm has a proven track record of representing employees, employers, and unions before the Superior Court of Justice, Ontario Labour Relations Board, Canada Industrial Relations Board, Human Rights Tribunal of Ontario, Canadian Human Rights Tribunal, and Ministry of Labour.
Our Toronto employment lawyers have litigated cases across the province of Ontario. We work with our clients like partners to understand their goals, build a legal strategy, and use all legal tools available to achieve those goals in a cost-efficient and timely manner.
Call Soni Law Firm for a free telephone consultation and find out how our Toronto employment lawyers can help you with your labour and employment
law needs.
Free Consultation
Tell us about your problem and a member from our legal team will contact you shortly.
FAQs
Q1. When should you hire an employment lawyer?
Toronto employment lawyers assist employees and employers with all types of employment and workplace-related disputes. Our lawyer will advise you on
the requirements of fair and consistent treatment laid down by the Employment Standards Act, Canada Labour Code, human rights law and any employment contract
that you have in place. Employment lawyers will assist you with all types of employment-related legal issues including:
Negotiating employment contracts and severance packages
Violations of employment contract
Wrongful termination
Sexual harassment
Discrimination and abuse
Maternity and parental leave
Labour and union disputes
Ministry of Labour claims
Q2. Do I need an employment lawyer?
An employment lawyer helps people understand, protect and fight for their rights. It is best to speak with an employment lawyer at the earliest point
possible to see if the issues can be resolved through negotiation and, if not, you can begin building a strong case by taking proactive steps in anticipation of any future
litigation before a labour board, tribunal, or court.  Employment lawyers advise and guide employees and employers on their rights, entitlements and duties regularly. You should to speak to a Toronto employment lawyer:
Before negotiating or accepting severance
Before claiming employment insurance
Before dismissing an employee
For guidance on maternity and parental leave
For guidance on discrimination and sexual harassment allegations
Q3. How to choose an employment lawyer?
Work with employment lawyers who are knowledgeable, experienced and have the resources to represent you effectively. Remember, your lawyers may represent you
before employers, unions, insurance companies, tribunals and even before the court. Choose a lawyer who shows foresight, strategy, and diligence towards your case.
Other things to consider:
Personalities – You should be able to trust your lawyer and be comfortable talking to them and working with them
Recommendation – Someone referred by family or friends can be a good choice, but they should have expertise handling your type of matter
Experience – Successful track record and experience make a big difference to strategizing, tactics and options you will have
Fees – Lawyers may offer a contingency fee arrangement ('no win, no fee'), hourly billing or lump sum amount; make sure to understand what costs are included
Availability – Hiring a local lawyer can seem beneficial for scheduling meetings; however, with today's technology, meetings can be easily held using video conferencing software and communications often happen via email. Make sure your lawyer is available to you in-person and digitally: they should answer your calls promptly, reply to emails in a reasonable time, and move your litigation matter along to conclusion without delay.
Q4. Is it possible for my employer to revoke or change my insurance/pension benefits?
Generally, an employer is not entitled to unilaterally revoke or make changes to the insurance benefits without giving prior notice. The exception to this is if your employment contract with your employer clearly states that benefits can be changed or cancelled without notice. Usually, pension benefits are relatively more complicated because they must adhere to intricate pension laws and other legal and financial obligations. 
Q5. How many warnings does one get before actually getting fired?
There is no pre-decided and particular number of oral or written warnings required to fire an employee. This decision will primarily be influenced by your past and present conduct. Also, it depends on whether the employer used progressive discipline. Nevertheless, in many instances, an under-performing employee or an employee producing poor quality work could be entitled to termination and/or severance pay and termination did not reach the legally justified standard for a "with cause" termination.
Q6. In case of prolonged sickness, can an employee be fired?
If you are absent from work and are unavailable to deliver your job duties because of continued sickness, your job is protected by various human rights provisions. However, at some point, your employer may try to get you to leave the job by arguing a legal concept called: Frustration of Contract. An employer may be able to argue Frustration of Contract if it can be established that there is no foreseeable prospect of an employee returning to work.
There is significant legal analysis required to balance an employee's right to be protected from discrimination based on a disability and an employer's ability to terminate a disabled employee based on Frustration of Contract.
While away from work due to your ongoing illness, you must ensure your employer is being kept informed about your absence and accommodation needs. Also, you may have to attend an "independent medical examination" which is organized and paid for by your employer. The point of this medical examination is for your employer to have their own doctors review your medical documentation, health condition, accommodation requests, and possible ability to return to work.   
Even if your employer terminates your job based on Frustration of Contraction, you could be entitled to termination pay and severance pay. Ask our employment lawyers for legal help.
Q7. If fired without cause, what are an employee's legal rights?
An employee who is terminated without cause is entitled to notice or pay-in-lieu of notice no less than the statutory minimum amounts set out by Ontario's Employment Standards Act ("ESA"). The key words in that sentence are: no less than AND minimum amounts.
Many times an employee will be entitled to common-law notice: which is almost always more generous and longer than the minimum amounts prescribed by the ESA. Common law notice is calculated based on a number of aspects including an employee's age, service duration, salary, and position.
Toronto Employment Lawyer & Labour Lawyer
We provide powerful advocacy to resolve workplace disputes with demonstrated successful outcomes.
You can rely on Soni Law Firm, one of the top-rated labour and employment lawyer teams in Toronto, for our legal advice on various workplace disputes, including wrongful and constructive dismissals, workplace bullying and harassment lawsuits, contracts and covenants negotiations, human rights violations and employment restrictions.
Soni Law Firm works on the philosophy of building a strong case from day one to gain desired results for our clients.
Do you need expert legal advice on employment or labour law?
Call the Toronto employment lawyers at Soni Law Firm at (416) 901-8560, use our Contact Us page or drop an email at info@sonilaw.ca
Testimonials
Rahul is a phenomenal professional that seeks to deliver valuable insights to his clients. I had recently engaged him to review my employment contract, and he did a fantastic job on all fronts... Going forward, I would highly recommend Rahul and Soni Law Firm to anyone seeking legal advice, and will definitely look to engage Rahul again in the future.

Nirish Puri
Rahul Soni is an exceptional lawyer who is very knowledgeable in his field. He made himself available at all times during a difficult time for my family. He made sure to put his clients first and offer very clear legal advice. We are extremely pleased with his service and will recommend him time and time again

Nancy Inthavong