Bullying Lawyer In North York & Toronto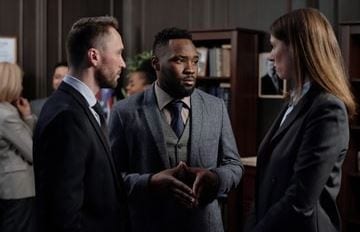 Do you feel that you are being bullied at work and aren't sure what you can do to stop it? Bullying and harassment in the workplace is not acceptable and you do not have to suffer through it. Your first step in addressing workplace bullying is to report the bullying to your employer. But if your employer is involved in the bullying or does not adequately address the issue, this can be difficult.
Reaching out to a workplace bullying lawyer can be a helpful step in understanding your rights as an employee. At Soni Law Firm, we are experienced in helping you know your rights and ensure you are protected at work. We are your first-choice workplace bullying lawyer for any workplace bullying concerns.
Know Your Rights: Book Your Free 15-Minute Phone Consultation
Frequently Asked Questions About Bullying
Can bullying be against human rights?
If you are experiencing bullying in relation to age, gender, or other factors covered under human rights then the bullying could be against your human rights. A human rights lawyer is able to evaluate your situation and address your human rights concerns.
Is my employer required to prevent bullying in the workplace?
Your employer is required to have a workplace harassment policy and a plan to address workplace harassment and bullying. Your employer should be taking steps to address workplace bullying when it is reported and before it takes place.
What can I do if my employer is involved in bullying me?
If your employer is bullying you at work it can be a difficult situation. In this scenario, it is a good idea to speak with a workplace bullying lawyer. They can help you know what steps to take to address your situation.
Why Soni Law Firm
At Soni Law Firm we are a boutique labour, employment, and human rights litigation firm. We provide our clients with expert counsel whether they are unionized, contract or regular employees. We are a well-established firm that holds a strong track record of success in defending rights for employees.
If you feel that you are being bullied at work or your employer is not doing enough to stop bullying in the workplace, consider reaching out to Soni Law Firm. We are the experienced workplace bullying lawyer you are looking for.