Age Discrimination Lawyer In North York & Toronto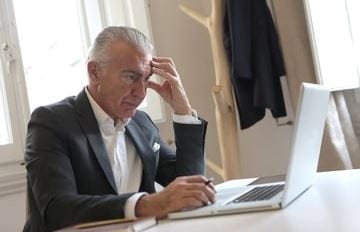 Employees of any age are valuable and deserve to be treated fairly in the workplace. Though it is unlawful to do so, some employers may directly or indirectly discriminate against employees due to their age. Age discrimination can take place in many ways but most commonly affects older or younger employees without work experience.
If you feel that you are being discriminated against because of your age you should consider reaching out to an age discrimination lawyer. A qualified employment and age discrimination lawyer can help you to understand your rights and make decisions about what next steps you should take. At Soni Law Firm we are employment law and age discrimination experts.
Know Your Rights: Book Your Free 15-Minute Phone Consultation
Frequently Asked Questions About Age Discrimination
Can I Be Denied Training or a Promotion Due to My Age?
Your employer is not allowed to deny you training or promotions based on your age. If you feel that you have been denied opportunities at work based on your age alone, it is a good idea to reach out to a qualified employment lawyer.
Can I Be Terminated Based on My Age?
It is discriminatory to terminate an employee based on their age. If you feel that you have been terminated from your employment because of your age you should consult with a dismissal lawyer to help you understand your rights.
Is It Discrimination If I Am laid Off from My Employment?
If you are an older employee and have been laid off along with other employees, it may or may not be discrimination. Being laid off alone is not necessarily discrimination, but if large numbers of older employees are being laid off age may be a factor and may constitute discrimination.
Why Soni Law Firm
At Soni Law Firm we are a boutique labour, employment, and human rights litigation firm. We provide our clients with expert counsel whether they are unionized, contract or regular employees. We are a well-established firm that holds a strong track record of success in defending rights for employees.
If you feel that you are being discriminated against because of your age at work, consider reaching out to Soni Law Firm. We are the best lawyers to assist you with age-based discrimination at work.