Rahul founded Soni Law Firm, a boutique employment, labour, and human rights law firm, with the goal of taking his Downtown Toronto litigation experience and making it accessible to Ontario's Main Street employees and employers.
Education
In 2009, Rahul received his Bachelor in Business Administration (B.B.A.) degree from the University of Toronto. His strong academic performance earned him the coveted University of Toronto Entrance Scholarship and Queen Elizabeth II: Aiming for the Top Scholarship.
He went on to obtain his Juris Doctorate (J.D.) degree from Western Michigan University Cooley Law School in 2013, where he received the Honours Scholarship during each year of his study. In law school, he received numerous academic awards and served as the Senior Associate Editor of the Thomas M. Cooley Law School Law Review.
Experience
Rahul began his legal practice with a civil litigation firm based in Toronto. He went on to work alongside one of Ontario's most prominent employment lawyer in Toronto and human rights lawyers. His courtroom experience and passion for standing up to bullies makes him a tireless advocate who is always trying to find better ways to argue for his clients and obtain the best possible outcome, inside and outside the courtroom.
By focusing his practice on employment, labour, and human rights law, Rahul's clients benefit from his concentrated knowledge, skill, and experience in all matters relating to the workplace. He regularly argues on behalf of employees and employers before the Superior Court of Justice, Ontario Human Rights Tribunal, Ontario Labour Relations Board, Canadian Human Rights Commission, and Ministry of Labour.
Rahul's approach to building his clients' cases starts with taking the time in getting to know his clients, the other parties involved, and all key facts of the case. He puts himself in his clients' shoes to understand what they experienced and how the law can help them. His belief is that the party most prepared is the party that is most likely to succeed. So, Rahul's clients can expect to be well-prepared and well-positioned for all scenarios, which helps encourage favourable settlements while giving clients the confidence of being able to strongly push forward with litigation, if necessary.
As an employment, labour, and human rights lawyer, clients trust in Rahul to know the very latest developments in workplace law and how the law can be best leveraged protect their interests.
Some of Rahul's notable cases include:
Rahul is an active contributor to the legal and broader community. He is a member of the Law Society of Upper Canada, Ontario Bar Association – Labour and Employment Section, and South Asian Bar Association.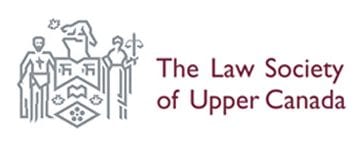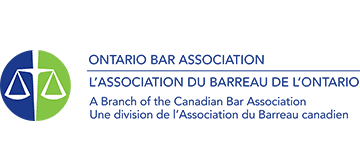 [images title="" gallery_id="--Select--" lightbox="yes"[/images]