Can Facebook Ads (Accidentally) Fall Foul of Employment Discrimination in Hiring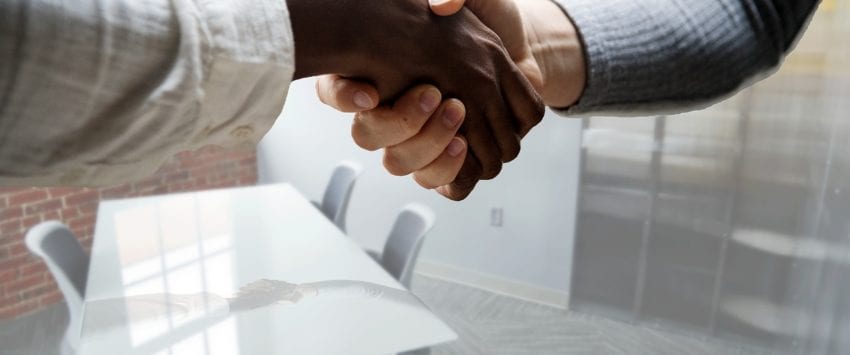 Facebook is finding itself at the centre of a furore about enabling discrimination in hiring. Allegations that its ad platform lets employers exclude people from recruitment processes have rocked not just Facebook but the wider digital recruitment space.
Facebook's job advertising platform is being accused of enabling age and gender discrimination
The matter came to light when an application for a class action lawsuit against Facebook and Facebook Canada was filed. Its basis: the Facebook ads platform allows companies to exclude specific people from recruitment and housing ads – in short, discrimination. The claims go further, saying that Facebook ads' 'algorithm framework' discriminates in ad delivery to users.
Given that the vast majority of employers (and employees) rely on online recruitment tools, the matter can have far-reaching consequences. After all, will other platforms such as Indeed, ZipRecruiter and Monster.com also have to react to avoid hiring discrimination? Read on to understand what the matter is all about and how you could be affected too.
Facebook ads can be targeted by employers
When employers create recruitment advertisements, they have the ability to filter who the ad will be shown to. Therefore, age ranges (eg. 25-35), genders and even choice of university can be set. It allows minute control over who will see the ad; therefore, employers are able to be selective in their hiring – with regards to factors that are prohibited by Canada's human rights and employment laws.
Are you using Facebook ads to recruit employees? Speak to a labour lawyer Toronto immediately.
How the Facebook ads platform is alleged to enable hiring discrimination
This practice is being compared to discriminatory ads such as those which qualify roles as "Female only" or "Young applicants only". Human rights and employment legislation at the federal and provincial level prohibits these ads for being discriminatory. With Facebook ads that discrimination is alleged to be achieved from the way in which the ad is distributed. It can, therefore, be considered passive hiring discrimination.
Latest employment news
Are You Aware of The New Law That Changes The Way Overtime Pay Is Calculated?
The Significance of The Equal Pay Act Canada. What's In It For You?
Don't Wait! You Have to Stop Workplace Harassment Now
Discrimination can arise from targeting, not ad content itself
A distinction between 'traditional' discrimination in hiring and that which is alleged to arise from Facebook ads is that the content of the ads is not discriminatory. For instance, there are no calls for specific genders or for particular physical appearance.
A recruiter using Facebook ads or similar tool is not alleged to have directly marketed attributes it prefers. It is claimed that the targeting, which excludes certain types of people, is discrimination in itself.
Employment Minister calls for investigation
After the matter came to public attention, the Minister of Employment, Workforce Development and Labour has stepped in. Federal Minister, Patty Hajdu, said to CBC, "From my perspective, it's behaviour that is breaking the law."
She has called on the Canadian Human Rights Commission to assess if Facebook ads allow employers to discriminate between people. However, it must be noted that examination by CHRC may be restricted to how job ads can be targeted to people of specific ages.
Are there clear lines which employers must not cross?
When it comes to online job ads it is hard to say. Targeting specific genders, ages or applying other discriminatory criteria is strictly prohibited by federal and provincial laws. Facebook's recruitment ads are certainly not unique; other online portals offer targeting tools too which may contravene anti-employment discrimination laws too.
It is not unlikely that some middle ground between 'employment discrimination' and 'employer needs' will have to be found. After all, if you are looking to replace a CXO with 15 years' experience with someone who has equivalent experience, you likely won't be looking for a fresh graduate.
Given finer targeting is touted as one of the benefits of digital recruitment platforms, what effect could this decision have? Should recruitment related targeting require employers give a specific reason? Or should it banned outright? Have your say. Write to us at info@sonilaw.ca telling us what you think.
Comparing targeted online ads to employment ads that are published in niche publications
Parallels between targeting in Facebook's job posts and physical/print are also being explored. Does a job that is printed in a low circulation industry magazine exclude those who cannot subscribe to the magazine? Are ads posted on pin-up boards in local community institutions discriminatory because they target a certain group of people only? Does posting an ad in a cultural centre discriminate against otherwise qualified applicants who do not usually frequent that centre? Thus far, the answer has been 'no'.
Want to know if your recruitment practices are at risk of falling foul of anti-discrimination laws? Do you think you have been discriminated against for a job on the basis of your gender, race, sexual preference, age or for some other reason? Call Soni Law Firm today and discuss your concerns with a qualified labour lawyer Toronto.