The Significance of The Equal Pay Act Canada. What's In It For You?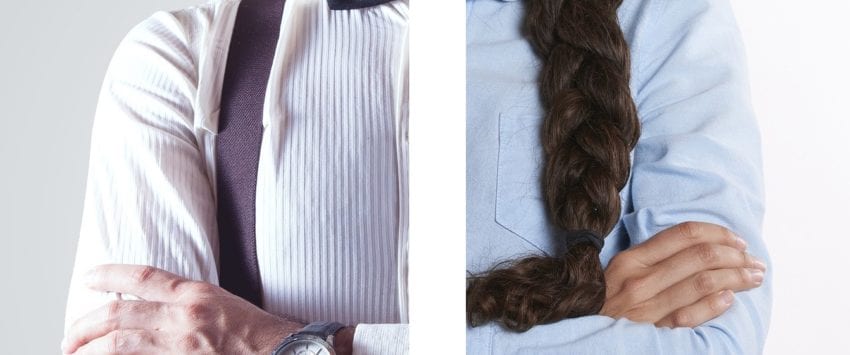 The equal pay act – three simple words that hope to cure decades of income inequality based on gender. For the longest time, 'equal pay' symbolized women being paid less than men for the same work. Today, the equal pay act Canada covers a changed social context – and protects men, women and the gender diverse.
Make no mistake: equal pay for equal work is still a work in progress.
Canada's 'Equal Pay for Equal Work' laws have helped drive change but disparity remains. Global News reports that even today women earn 84 cents for every $1 dollar earned by men. Statistics from a few years ago show a similar ratio.
Equal pay act Canada
Equal Pay for Equal Work is the equivalent equal pay act Canada has. In very simple terms, it means people performing the same or substantially similar work should receive the same pay.
Whereas the intent is clear, its implementation is confusing for the layperson to understand. In this article, we break down some elements of pay discrimination and what it means for you. Note: Pay discrimination can be understood only on the basis of comparison.
'Substantially the same' work
For pay discrimination on the basis of sex, the work performed by two people does not have to be identical. Their work must be 'substantially the same'. For Equal Pay for Equal Work to apply, all of the following conditions must be 'substantially the same' too:
Skill
Effort
Responsibility
Similar working conditions
What it means: An employer cannot defeat your claim on the basis that you don't perform identical work.
Simple: Employers cannot pay employees doing the same work unequally on the basis of sex.
Job description and stated conditions
The equal pay act Canada looks at what is, not what is claimed to be, your job. What is considered is the work you actually perform not your designation or job description.
What it means: Consider this: if you are working as an accountant at an accountancy firm, but are designated a 'Secretary'. Your pay will be compared with those of accountants, not secretaries.
Same location
Unequal pay can be disguised by employers at different locations. Thus, offices in the same municipality will be considered to be a single establishment – and pay must be equal. For this, equal pay law considers "bumping rights". Essentially, it looks at how transferrable employees are between the different locations of the business.
What it means: Your company has two offices in GTA performing similar work, A and B. You work at office A, and it is plausible that you can replace an employee at office B. Thus, you can claim equal pay.
Did you know

An employer cannot lower the comparative salary to comply with Equal Pay for Equal Work. Yours must be raised.
Skill, effort, responsibility and working conditions
For you to claim equal pay it must be shown that your job and the compared job require substantially the same skill, effort, and responsibility. For this, there are a number of factors that must be compared, such as:
Years of work experience
Educational levels
Additional or specific training
Physical and mental ability
Oversight over others
Authority to make decisions
Location and conditions of work (outdoors, health hazards)
Note that this is not an exhaustive list. In fact, this is a very subjective area. Only when you speak to Toronto employment lawyers can you truly gauge where you stand.
Pay Equity Act in Ontario
In addition to Equal Pay for Equal Work, which operates federally, provinces to have enacted their own pay parity legislation. In Ontario, this is the Pay Equity Act. This applies to private employers with more than 10 employees and all public sector employers.
The Pay Equity Act looks at work of the same value – not just the same work. Thus, it addresses complaints from people that the work they do in jobs traditionally done by women is undervalued compared to other jobs. It compares work across different job classes.
What it means: As an example, the value of work performed by nurses (traditionally seen as a job performed by women) is compared to the value of work performed by electricians (traditionally a male-dominated occupation) – to determine pay equity.
Toronto employment lawyers can help
Pay discrimination on the basis of gender is a subject that will continue to receive attention. However, the laws are not easy to understand. And there are real-world difficulties in identifying and getting your deserved pay.
It's where experienced Toronto employment lawyers like Soni Law can give you mature and practical advice. Speak to us now to find out how we can help you get pay parity with your colleagues, without jeopardizing your career.