Sexual Harassment Lawyer In North York & Toronto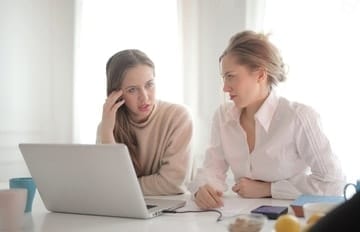 Experiencing sexual harassment in the workplace is a stressful and possibly a traumatic experience. No one deserves to experience any form of harassment in the workplace and all reports of harassment and sexual harassment should be taken seriously. When you are experiencing sexual harassment in the workplace knowing where to turn can be challenging.
Reaching out to an experienced lawyer for sexual harassment at work can be an important step in stopping the behaviour and taking control of your rights as an employee. The experts at Soni Law Firm are experienced workplace sexual harassment lawyers.
Know Your Rights: Book Your Free 15-Minute Phone Consultation
Frequently Asked Questions About Sexual Harassment
Do inappropriate comments constitute sexual harassment?
Inappropriate sexual comments or comments based on gender may constitute sexual harassment. If you feel you are being sexually harassed, you should report the incident to your employer or consult the advice of a sexual harassment lawyer.
Does the circulation of sexual images constitute sexual harassment?
If sexually suggestive images are being displayed or distributed within your workplace it may be considered sexual harassment. It may be helpful to consult a sexual harassment lawyer to help you understand your rights as an employee.
Is unwanted touching the only form of sexual harassment?
Unwanted touching is a form of sexual assault and is not the threshold for sexual harassment. A wide range of inappropriate behaviour can constitute sexual harassment. You do not need to be sexually assaulted before reporting sexual harassment at work.
Why Soni Law Firm
At Soni Law Firm we are a boutique labour, employment, and human rights litigation firm. We provide our clients with expert counsel whether they are unionized, contract or regular employees. We are a well-established firm that holds a strong track record of success in defending rights for employees.
If you feel that you are being sexually harassed at work or your employer is not doing enough to prevent sexual harassment, consider reaching out to Soni Law Firm. We are the experienced employment lawyers for sexual harassment at work cases.