What You Need to Know About Resignation Letters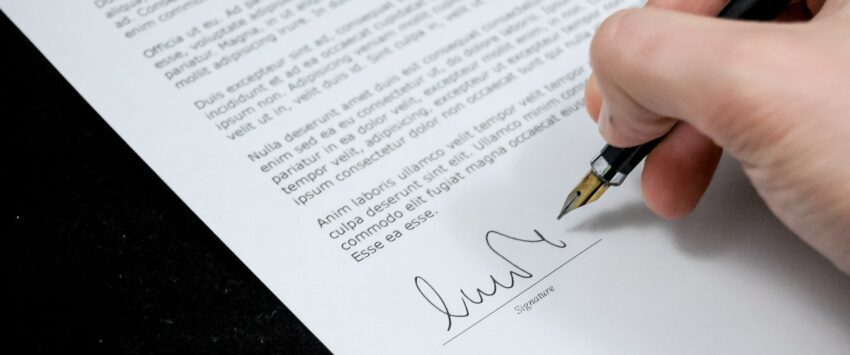 If you have recently accepted a position with a new employer, you likely have mixed feelings. Often employees are excited about their new role yet feel some sadness or even stress surrounding submitting their resignation to their current employment. Whether you can't get away from your current employment fast enough or are going to miss where you currently work dearly, you're going to want to submit a letter of resignation.
At Soni Law Firm, we have helped our clients navigate leaving their current place of employment as they move on to new opportunities. Sometimes this means helping clients protect their rights after having their employment terminated as their dismissal lawyer. Though we also help clients who are leaving their role voluntarily understand their rights and non-compete clauses as a non-compete lawyer. As the employment lawyer Toronto residents trust, we are always here to support you through navigating workplace issues.
In our previous post, How Do I Write a Resignation Letter to HR, we outlined some basic tips to help you write a resignation letter. In this post, we help you understand a bit more about what a resignation letter should include, when it should be submitted and whether or not it is binding. If you are getting ready to resign from your current employment and have questions about the process or concerns about your treatment as an employee, get in touch. The experts at Soni Law Firm are here to help you protect your rights as an employee and navigate issues such as constructive dismissal.
What Needs to Be in a Resignation Letter?
Resignation letters allow you to submit your resignation in writing formally. They do not need to be long and do not require you to explain why you are leaving. Ensure that your resignation letter includes your name, position or title, your manager or HR coordinator's name, the date of submission and your last day of employment. You may wish to include an expression of gratitude for the time spent with your current employer, or you can stick to the basics. If you aren't sure how to sign off on a resignation letter, stick to keeping it simple. You may be invited to share more during an exit interview if this is requested by your current employer.
How Much Notice Should I Give?
Two weeks' notice is considered to be the customary time frame for notifying your employer of your resignation. However, your employment contract may state that more notice is required. When considering how much notice to give employer for resignation, always refer to your employment contract. Two weeks' notice is appropriate for many employees though, for those in more specialized roles or those whose roles will take some time to fill, more notice may be required.
If you are looking to resign sooner than two weeks from the date of notification, consider speaking with your employer. In many cases, employers may be willing to work with you to determine a favourable resignation date. Also, note that unless your contract states you must give a set amount of notice, this notice is not required and is instead considered a courtesy.
Can an Employer Refuse to Accept My Resignation?
Have you given verbal resignation only for an employer to claim it doesn't count? Maybe you've wondered what happens if employer refuses to accept resignation? An employer is required to acknowledge notice of resignations submitted by employees. In some cases, an employer may wish to negotiate to keep you employed or to have you extend the period before you resign. In any case, an employer cannot prevent you from resigning. Our previous post, Is a Verbal Resignation Binding, outlines what you should know about this type of resignation, including why it's best to also follow up with a formal resignation letter.
If you are having difficulty with an employer who is making your resignation challenging, don't hesitate to reach out to an employment lawyer to help you understand and protect your rights.
Can I Retract a Resignation Letter?
If you have regrets about resigning or your anticipated new job does not turn out as expected, you may want to know how to retract a resignation letter and whether you can get your job back. Retracting a resignation letter might be possible in some circumstances. You are always able to ask for your resignation letter to be rescinded. However, your employer may not allow you to return to the role you have resigned from.
As your letter of resignation ends the relationship between employee and employer, an employer may not choose to resume your employment. Sometimes the details surrounding leaving a role can be complex. If you are looking for help with rescinding a resignation letter or have concerns that you have been constructively dismissed, contact a termination lawyer for support.