Can an Employer Reduce My Hours While Recovering from an Injury?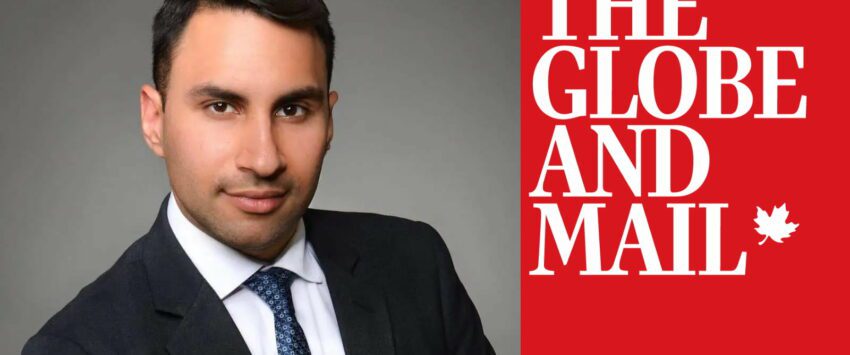 In a recent Globe and Mail article, Rahul Soni, barrister and solicitor of Soni Law Firm, was asked to answer a question provided by a reader. In this article, the reader had stated that they had obtained an injury outside of work and was unable to work in their usual department while healing from the injury. The employer moved the reader from their typical department to the front cash though this move came with a reduction of hours, cutting the readers working hours in half. Concerned with the reduction in hours, the reader wanted to know if the employer was required to keep their existing hours while they recovered from their injury.
Rahul Soni's answer to this question was twofold and examined both procedural accommodations and substantive accommodations. An employer is required to provide reasonable accommodations up to the point of undue hardship. Determining if the accommodations are reasonable is dependent on the unique facts and circumstances of the employee and the employer.
Understanding what procedural accommodations are can be helpful to an employee wanting to know if they are being accommodated adequately. When describing procedural accommodations in the Globe and Mail article, Soni provided the following answer.
"Procedural accommodations look at whether your employer acted in good faith and worked with you in exploring possible solutions to accommodating your injury. For example, your employer would be obligated to: listen to your concerns about your injury, review your provided medical documentation, try to find a way for you to do your job with modifications or help and explore creating a new job for you by piecing together different tasks from other roles."
Substantive accommodations must also be considered and are described by Soni in the Globe and Mail article as quoted.
'Substantive accommodations look at whether the final provided workplace accommodation was fair under the circumstances, including not causing the employer undue hardship."
When considering the readers question, it cannot accurately be answered without taking into consideration all circumstances involved for both the employee and employer. If you are experiencing a similar situation and are looking for support with understanding your rights as an employee, it is likely best to contact an employment lawyer for help.
There are many factors that are involved in determining whether the accommodation is appropriate for the employee or if it causes undue hardship to the employer. As an employee, you may not always be satisfied with the accommodation that your employer provides, though it could still be considered a reasonable accommodation.
Knowing and understanding your rights as an employee is important. You deserve to be treated with dignity as you heal from an injury and your employer is required to provide you with reasonable accommodations up to the point of undue hardship. If you feel you are being treated unfairly, reach out to a human rights lawyer who is experienced in accommodation related claims. The experts at Soni Law firm are trusted workplace lawyers wo can help protect your rights as an employee.