Trying To Understand Maternity Leave, Ontario? Here Is Everything You Need To Know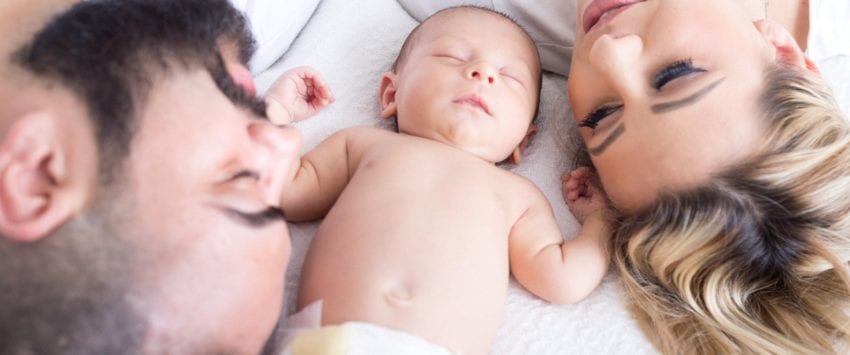 Ontario's maternity laws try and give new parents the time they need to bond with their newborn or adopted child. In fact, the policies try and make sure both parents get time to spend with their child and child-rearing duties are shared equally. Employers are, of course, free to offer benefits and leave beyond what is prescribed by the province's rules, but cannot reduce entitlement to maternity leave prescribed under the law.
Maternity leave is divided into two broad categories: pregnancy leave and parental leave. Whereas only birth mothers can take pregnancy leave, parental leave is available to all new parents. Here is a general breakdown of what guidelines for maternity leave Ontario has:
Pregnancy leave – 17 weeks of unpaid leave; must be taken all at once
Parental leave – 61 or 63 weeks of unpaid leave; both parents are entitled to it; must be taken all at once
There are many concerns about how to go about allocating and requesting pregnancy and parental leave, and an experienced employment lawyers Toronto like Soni Law can give you practical and mature advice. Get in touch with our employment lawyer Toronto to make sure you receive the peaceful maternity leave you will need. Here we answer a few common questions people have about maternity leave, Ontario.
Do I get pregnancy leave?
You are entitled to pregnancy leave if your employment is covered by the Employment Standards Act 2000. You need to have started your employment 13 weeks before your due date. No, it doesn't matter if you are a permanent or a short term worker. And full-time or part-time employment doesn't affect your right
Can I take parental leave?
Parental leave is available if you have been at your job for 13 weeks or more. Your employment must also be covered under the ESA. To be an eligible 'parent', you don't have to be a birth parent. Adoptive parents or being in such a relationship with the parent of the child that you will treat the child as your own are accepted too.
Do same-sex couples get parental leave?
Absolutely, if you are adoptive parents or are in a permanent relationship under which you will treat the child as your own, you are entitled to take parental leave. If you are being denied parental leave for being a same-sex couple, get in touch with an employment lawyer Toronto.
How do I know when to start my pregnancy leave?
In most cases, the earliest you can start your pregnancy leave is 17 weeks before the due date and the latest is your due date or the day of birth of your baby, whichever is earlier. Your employer cannot decide the duration or start date of your pregnancy leave – even if your pregnancy limits the work you can do.
When do I notify my employer about my pregnancy leave?
Generally speaking, a pregnant employee must give at least two weeks' notice before starting her pregnancy leave, her return date and any changes to pregnancy leave. In the event you are unable to do so, you don't lose your pregnancy leave. Also, an employer does not have a right to ask you to return to work by undergoing medical exams to prove your fitness.
This article covers the basic rules maternity leave Ontario has and how they are meant to apply. In the real world, of course, there will be variations in maternity leave. The duration of leave, how much paid or unpaid leave you get and other administrative formalities will change it. Don't be surprised if your pregnancy or parental leave doesn't match the general outline of maternity leave outlined by the Ontario government.
Get in touch with Soni Law firm if you feel that you have been denied maternity leave. Our lawyers help clients with leave denial, coercion to forfeit. If you are being threatened with a reprimand for taking full pregnancy leave, get in touch with our experienced employment lawyers Toronto. You have a right to take time off work when you welcome a newborn into your family. The law protects your employment status during this precious time.