Can an Employee Receiving Long Term Disability Benefits be Fired?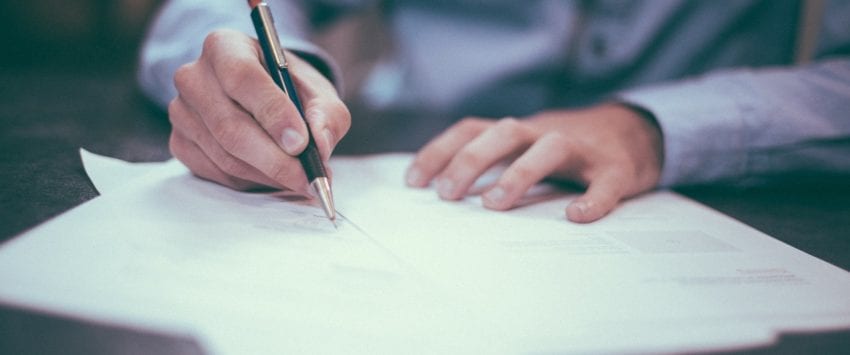 This article covers one of the most sensitive subjects in employment. Terminating an employee receiving long term disability benefits is a very delicate topic. It is unfair for the employee if their employer shows apathy; for an employer insurance payments can amount to hundreds, if not thousands, of dollars per month.
Let's break down some realities of long term disability in Ontario from the point of view of employers and employees:
The employee needs time to recuperate and recover
He or she may or may not be able to return to their previous role
The employer is paying large insurance premiums for an employee who is not contributing productively
The employee may never contribute productively in the same capacity
There is great uncertainty for both as to how long this situation could and should last
To understand if an employee receiving long term disability benefits can be fired, let's answer the questions that all employment law firms in Toronto are asked – by employers and employees. We also have a great in-depth article to help you understand what medical conditions qualify for disability in Canada.
Can an employee be fired while on long term disability?
Yes, employment can be terminated for someone receiving long term disability. However, this is a very subjective call and employers need to err on the side of caution. Common law requires employers to:
Be cognizant of the hardship employees will face;
Consider whether the employee can recover sufficiently to return to work;
What a detailed assessment of the employee's condition has revealed about his or her ability to return to work; and
If sufficient accommodations have been made to facilitate the employee's return to productive work.
This is by no means a complete set of requirements. Every employer-employee relationship is different and little differences in circumstances will have to be accounted for. The legal exposure for mishandling termination of a long term employee can be huge and it is imperative that you speak to Soni Law before taking any action.
Read more about income-replacement and dismissal
Is there a time limit after which an employee on long term disability can be fired?
There is a common misconception that once an employee has received long term disability benefits in Ontario for more than two years they can be fired. This is simply not the case. After two years an employee's status may be changed by the insurer from 'own' to 'any' employment, but they remain employees of the company. It is also why most termination actions in long term disability are commenced after the two year mark. An employer must weigh all considerations prior to termination regardless of the time that has elapsed.
Can you terminate an employee who is on long term disability?
There is no "for cause" termination possible if the employee is on long term disability – save for very rare circumstances. Particularly when the employee is receiving short term disability payments, or if the employment contract states the employer must pay the incapacitated employee, termination is extremely tenuous. However, an employee on long term disability can be dismissed – typically when the employment contract has been 'frustrated' (see below).
How long can you stay on long term disability?
Long term disability payments in Ontario depend on the insurance plan you are covered under. Disability benefits may be payable for a few years or till the ordinary retirement age. However, each policy is different and you need to check with your insurer.
If after two years you are unable to return to your previous occupation, the insurer will insist you attempt employment in any other productive work. Moreover, most insurers will require the employee to apply for disability benefits under the Canada Pension Plan.
Is your job protected while on long term disability indefinitely?
Once an insurer accepts a long term disability claim, it does not end the employer-employee relationship. The employer is expected to show that accommodations were made to help the disabled employee return to work. Similarly, the employee must show efforts as well and their ability to perform the allotted role.
However, if the employee is still unable to return to work, the employment contract will stand 'frustrated'. This is a legal concept in which an intervening event has rendered the contract unable to be fulfilled. In this case, frustration would be precipitated by the disabled employee's inability to perform the role.
How can an employer terminate an employee on long term disability?
The onus is very much on employers to show that they have adequately considered all options to support a disabled employee. However, there are some requirements that can be inferred from cases that have been decided:
Employers must show efforts to modify the workplace to accommodate the employee
The position must be kept vacant to allow the employee to return
The employee's duties must be modified, if required, to permit them to return; this includes allowing a gradual return to work
Employees must be shown to be incapable of engaging in 'any' work with the employer they are reasonably suited for.
If all such efforts have failed, the employer must:
Independently verify the prognosis of the health of the employee
Review the employee's circumstances and accommodations that have been made/are possible
If there is a possibility that the employee can return to employment in the future
Determine if undue hardship has been caused to the employer due to accommodation
The effect of termination on the employee (such as due to curtailment of employment benefits)
These are subjective legal points and must be assessed in consultation with experienced employment lawyers in Toronto.
Terminating an employee on short term disability or long term disability benefits is not an easy decision for employers – not just for the legal exposure but because they are aware of what it means for the employee. It is why the law lays down a high standard for employers to cross before disabled employees can be terminated.