Stress Leave Canada: How to ask for stress leave from your doctor? A break may be better than burnout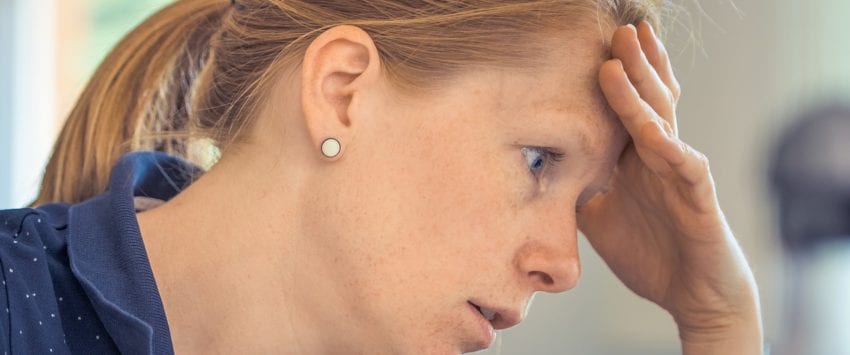 One in five Canadians experiences mental health problems every year according to the Mental Health Commission of Canada. And workplace stress is one of the biggest contributors to this statistic.
Did you know 1 in 4 Canadians leaves his/ her job because of stress? Still more consider quitting due to stress.
Workplace stress has to be expected to some level, any reasonable person would say. After all, deadlines, performance targets and responsibility will all cause stress. However, sustained or undue stress points to something greater. It could be a warning sign for an endemic organizational problem.
Stress leave is, unfortunately, not codified in Ontario's laws. However, the importance of provisions for stress leave Ontario cannot be ignored. After all, stress leave or a mental health leave of absence could help you regain your balance – and keep your job.
Book a Free 15 Minute Consultation
Common causes of workplace stress
According to the Canadian Centre for Occupational Health and Safety, some common causes of workplace stress are:
Overwork
Uncertain job expectations
Career development
Threatened or actual harassment or discrimination
Exposure to hazards
Did you know 61 percent of Ontario workers say they are overworked?
Ontario has introduced several changes in how workers can avail stress leave in 2019. The previous regime of Personal Emergency Leave gave employees 10 days of leave, two of which were paid. This has been divided into sick leave, family responsibility leave and leave for bereavement – all of which are unpaid. Check your employment contract to see if your employer offers paid separate stress leave Canada employees often are granted.
Stress leave Ontario – Sick Leave
Since the changes to the Employment Standards Act came in force in 2019, stress leave in Ontario has had to be availed under sick leave. Here's what you need to know:
Entitlement to sick leave: if you have worked for your employer for at least two consecutive weeks
How many days: three days per calendar year
Reasons for sick leave: personal illness, injury or medical emergency
Notice to be given: the employer should be notified beforehand, but can be told after the leave has started too; oral notice is sufficient
Medical note: duration of absence, date employee was seen by a doctor; whether the person was examined in person
Many employers choose to offer sick and stress leave above and beyond what is mandated by legislation, and offer paid leave. Check with your employer to see if they provide additional days off for stress leave.
Workers' Compensation Benefits for Mental Health Leave Ontario
If you have to take a long time off to recuperate mentally and emotionally, you can avail short term stress leave Ontario and receive workers' compensation. However, your employer must be part of the Workplace Safety and Insurance Board (many are).
Entitlement to WSIB benefits: check if your employer is enrolled with the WSIB
How many days: longer recovery from conditions than sick days; can be weeks or months
Reasons for stress leave: significant mental and physical upset caused due to workplace stress
Notice to be given: advance notice to be given to the employer
Medical note: medical certificate or diagnosis from a doctor or medical professional
Book a Free 15 Minute Consultation
Symptoms of stress
Stress can cause many different symptoms in a person. People handle stress differently and their bodies react differently to stress too. Here are some common symptoms that you may be experiencing due to stress.
Headaches
Muscle pains
Chest pains
High blood pressure
Fatigue and lack of sleep
You may also become forgetful, distracted, restless and irritable. Mood swings and mood disorders are common in those suffering from workplace stress. Left untreated, workplace stress can cause severe and permanent injury. A few such diseases include heart disease, depression, obesity, anxiety and insomnia.
We answer some common questions people have about approaching doctors for their stress.
How to request a stress leave at work?
Rules for stress leave Ontario are not clearly defined. However, employers do allot days off for recuperating from stress. This varies by industry and employers. Start by understanding what your employment contract says about stress leave. Speak to your supervisor and human resources manager. If you are unsure of how to broach the subject, get in touch with a Toronto employment lawyer.
How to ask for stress leave from your doctor?
Make an appointment with your doctor for your symptoms. Tell him or her about any changes in your sleep, diet or mental state. If these are stemming from factors in the workplace, your doctor may prescribe stress leave for a few days.
What to say to the doctor to get stress leave?
Be open and honest with your doctor. Let them know that you are considering take a stress leave from work and share what is causing you stress in your life. Keep in mind, you don't need to say anything in particular to a doctor to get a diagnosis of chronic stress, the key here is to be open an honest. Your doctor will ask you questions to understand your ailments, if these are borne from stress, and if stress leave would help you recover.
How to get a doctor's note for stress leave?
First things first, you may not require a doctor's note for stress leave if you are availing of your sick days. In that case, even a brief consultation with a doctor should suffice. Just explain your symptoms and how workplace stress is affecting your well-being. If your symptoms are severe and you are seeking longer time off from work, a doctor will ask you to undergo tests before he or she will certify you as suffering from a stress disorder.
Workplace stress is a growing problem, unfortunately, and there is not enough awareness of the subject yet. At Soni Law, we advise employers and employees on all matters of employment including ensuring that they get EI even if they are fired. We explain stress leave Ontario laws simply and offer practical advice for their stress leave.