How to Write a Termination Letter: Templates and Resources for Employers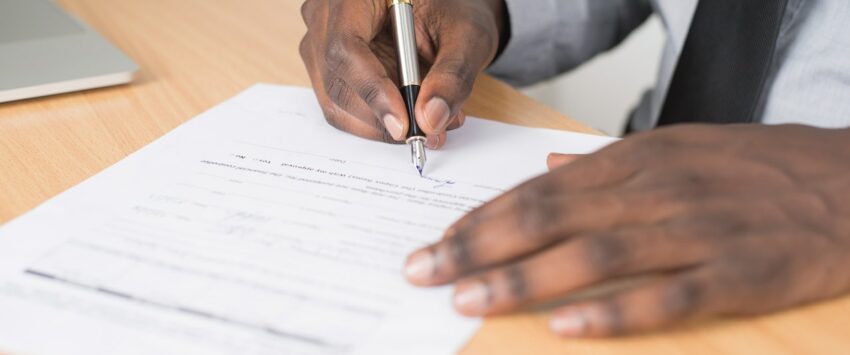 There are a variety of reasons why an employer may need to terminate the employment of an individual working within their organization. Though many employees are often surprised to learn this, employers are allowed to terminate employment at any time and for any reason so long as the reason is not discriminatory in nature. However, knowing how to terminate an employee can create uncertainty for employers who have little experience with doing so. A termination letter is an important piece of the termination process and is something that all employers should know how to write.
At Soni Law Firm, we have assisted employers with creating termination letters that provide employees with a clear understanding of their termination date, reason, and any compensation they may be entitled to. We understand that knowing what to put in a termination letter can feel complex due to the sensitive nature of termination. In this article, we outline the basics of what should be included in a termination letter to help employees clearly communicate the details of termination for any employee.
Need help with drafting a termination letter, or are seeking guidance with a complex employment concern? Contact an expert employment lawyer at Soni Law Firm. We look forward to helping you understand your rights and obligations as an employer.
What Should an Employer Include in a Termination Letter?
Termination letters provide formal notice of termination for employees and outline any information that they should know regarding their termination. A termination letter should be direct, professional, and not contain unnecessary details or personal opinions about the reason for termination. As a termination letter is for both employee and employer records, it is important that specific information is included. When writing a termination letter, be sure to include the following information.
Notification of Termination and Effective Termination Date – When creating a termination letter, it is important that the employee clearly understands that they are being terminated and when the effective date of their termination is. Employers have a responsibility to provide adequate notice of termination or pay in lieu of notice. A wrongful dismissal lawyer can help employers understand what notice is required when terminating an employee.
Reason for Termination – Though an employer can terminate employment for any reason, the reason for termination should be clear. With cause terminations are treated differently than without cause terminations, and documenting the reasons for the termination is important for both the employer and employees' records.
Information Regarding Compensation and Benefits – In many cases, employees who are terminated without cause will be entitled to some form of severance pay. A severance lawyer can help an employer understand what their employee may be entitled to and have this outlined in their termination letter. Additionally, any information about the cessation of employment benefits should also be included in the termination letter.
Details of Property that Must Be Returned – If any employee is in possession of company property such as a cellphone, laptop or uniform, then a termination letter should detail what and how items should be returned. Provide a date and method for returning any company property so the employee understands what is expected of them.
Information Surrounding Non-Compete Agreements or Confidentiality Agreements – In some cases, employees are asked to sign non-compete agreements or confidentiality agreements at the time they are hired. It is a good idea to include copies of these agreements with a termination letter with a reminder of what the employer has agreed to. Our previous post, Do Non-Compete Agreements Hold Up, offers insight into what employers and employees can expect when it comes to non-compete agreements upon termination.
Contact Information to Answer Questions Related to the Termination – It is natural that an employee will have questions about their termination. Always include information for someone the employee can speak to regarding concerns about their termination. For most companies, this will be a human resources contact.
When Should a Termination Letter Be Given?
When considering terminating employment, it is important that employers understand that a minimum of two weeks' notice is required to be given. When this is not possible, pay in lieu of notice may be acceptable. It can be worthwhile to speak with a termination lawyer before providing notice of termination to an employee.
How Can I Know What Severance Amount an Employee is Entitled to?
There are many factors that can influence what an employee is entitled to when it comes to severance pay. For long-term employees, it is likely a good idea to speak with an employment lawyer before offering a severance package. Our post, Understanding Severance Pay in Ontario, provides information on how severance pay works in Ontario and gives a general outline of what employers can expect.
Can Employment Ever Be Terminated Immediately?
When an employee is terminated with cause, they are not entitled to notice or benefits such as severance pay. It is important for employers to note that termination with cause is not something to take lightly. If serious misconduct is the reason for termination, then employment may be effective immediately and without notice. However, it may be a good idea to speak with a workplace lawyer before notifying the employee of their termination.
Termination letters serve as a means to notify the employee of their termination and any important information they should know related to the termination. As formal notice of termination, it is important for both the records of employees and employers. Speaking with an employment lawyer such as the experts at Soni Law Firm can be a great way to understand your obligations as an employer.
For complicated situations or when looking for guidance, don't hesitate to book a consultation with Soni Law Firm.