Resignation Letter Can be Taken Back Else Wrongful Dismissal Ontario Court of Appeal Says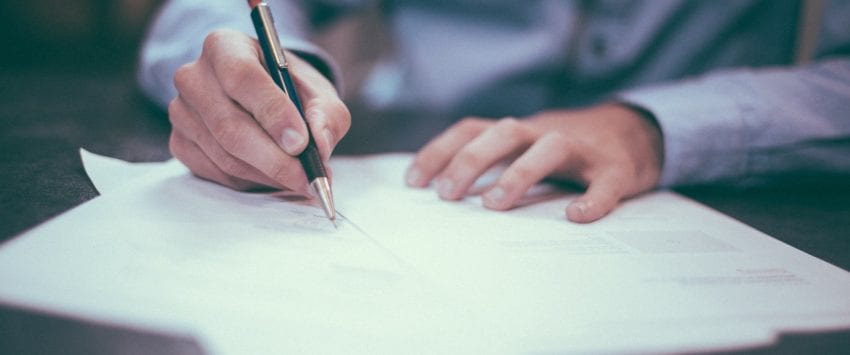 'Can I take back my resignation letter?' That's been a question for the ages for both employees and employers in Ontario. Over the years Ontario courts have tried to forge a path of certainty, however, resignation remains a subjective part of employment law Ontario.
Typically, to asses if a resignation can be withdrawn two aspects of the resignation are looked at:
Was resignation clear and unequivocal?
Did the employer rely on resignation to its detriment?
Seemingly, the Court of Appeal for Ontario has added a third element to this: what were the circumstances surrounding resignation?
In this article we will be looking a recent decision of the Court of Appeal for Ontario in English v. Manulife Financial Corporation (2019). The case sheds light on several factors that will determine whether a resignation letter can be withdrawn:
Letter of resignation to be considered in the circumstances in which it was given
Conduct and words of the supervisor receiving it
Change in circumstances that led to rescission of the letter
English v. Manulife Financial Corporation
Ms. English handed in her resignation letter when her company was acquired by Manulife. Her concern was that she would be required to train on a new computer system, when she was nearing the end of her career.
Her manager received the letter and advised her that she could change her mind. Subsequently, Manulife decided it would not transfer operations to the new computer system, and Ms. English decided to stay. However, about two months later she was told that her resignation had been accepted.
Question before the court
Could Ms. English who had tendered her written resignation then rescind her written notice? Had Manulife's conduct amounted to wrongful termination Ontario?
Decision and award
The court concluded that the facts did not support a clear and unequivocal resignation. Ms. English had successfully rescinded her letter of resignation. Manulife's actions, therefore, constituted wrongful dismissal Ontario. Ms. English was awarded 12 months' salary in lieu of the notice she would have been owed.
Know more about wrongful dismissal
Know Your Rights: 5 Examples to Help You Understand Wrongful Dismissal
Following a Wrongful Termination: Employee's Duty to Mitigate
Concerned About a Wrongful Dismissal? Find Out How You Can Contest It
 Rationale behind the decision
The letter of resignation had to be considered in the circumstances in which it was given.
English told her supervisor that she wasn't entirely sure that she wanted to retire.
Her supervisor told her she could change her mind.
Since the software move was cancelled by Manulife, the basis for resignation disappeared.
The withdrawal of resignation was accepted and no difficulty in the same was expressed.
Manulife was bound by the supervisor's promise that she could change her mind.
Interestingly, there were some other points the court did not address:
A formal staff announcement about Ms. English's retirement had been made, with her consent.
Human Resources responded to the matter about a month after she had withdrawn her resignation.
Can I withdraw my resignation?
This is a question that must be assessed on a case-by-case basis. Generally speaking, whether you are an employer or an employee, you should ask:
What are the circumstances surrounding resignation?
Was the intention of leaving clear?
What conversation took place between the employee and the employer?
Were any promises or qualifications about resignation made?
These questions and more will determine if you can withdraw your resignation letter.
In fact, if after the employee's resignation the employer has taken steps to find or train a replacement that too will be a factor. To understand if a letter of resignation can be withdrawn, it is essential you speak to a qualified employment lawyer.
What to do if you are wrongfully terminated?
Wrongful termination Ontario can occur for a number of reasons, including constructive dismissal, breach of contractual terms by the employer, or if you have not been given adequate notice period or termination pay.
In instances of wrongful dismissal Ontario you must get in touch with experienced employment lawyers. Your lawyer will be able to tell you what employment law Ontario says.
How to write resignation letter?
How you should write or phrase a letter of resignation will depend on your relationship with the company, how long you have worked there and if you have something specific to convey. Clarity in the resignation letter can save you the hassle of having to answer questions about what you mean. Similarly, from the point of employers, a vague resignation may not appear to be a resignation at all. When asking how to write a resignation letter, think through your resignation letter carefully.
Whether you are an employer or an employee, get in touch with Soni Law Firm about your resignation concerns.