Vacation Pay Ontario: Confusing vacation days and leave explained (hint: it's mostly unpaid)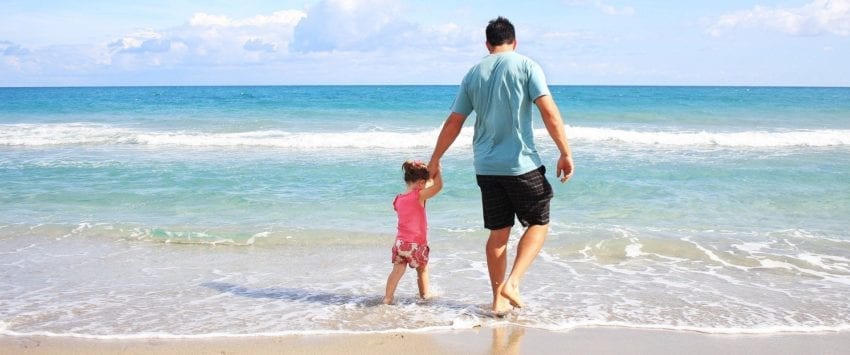 In This Article
Frequently Asked Questions
Vacation Entitlement: Vacation Time and Vacation Pay Ontario (how they are different)
Every employee in Ontario, whether part time or full time, is entitled to a minimum vacation of two weeks' time. However, a part time employee will be paid less vacation pay compared to a full time employee. Employees are entitled to two weeks (1 – 5 years with employer) or three weeks (more than 5 years spent working for employer) of vacation time per year.
Your vacation days and pay are calculated over a 12 month vacation entitlement period (which is calculated from the date of your hiring). If you are in the middle of a vacation entitlement year or if there is a change in vacation entitlement then the calculation is made on the basis of the 'stub period' (basically a pro rata calculation).
Vacation Pay Calculator
Ontario has two elements to vacation – vacation days and vacation pay. Vacation pay must be at least 4% (four per cent) of your gross wages. If you have worked for your employer for five years or more, it must be at least 6% (six per cent) of your gross wages.
Confused by how much vacation pay Ontario employees have? Not sure how the 4%/6% systems works? Use our vacation pay calculator to figure out how much paid time off you have and how you can make use of it.
Vacation pay = (Gross annual income X Vacation pay per centage) / 100
Example:
Vacation pay = ($40,000 X 4) / 100
Vacation pay = $1600
Find Out How Many Days of Vacation You Have Accrued This Year?
To calculate your single vacation days or how many days of leave you have accrued, use this formula:
Vacation days = (Total vacation days X Stub period [numbers of months completed]) / 12
Example:
Vacation days = (10 X 3) / 12
Vacation days = 2.5
Vacation Pay for Union Workers
Are you covered by a union? Your entitlement may be different from the usual holiday pay in Ontario. Speak to your union representative or a qualified employment lawyer Toronto.
Types of Employment Leave
Ontario has quite a confusing system of holidays for employees. Some are paid, but most are unpaid. This article will demystify leaves of absence, vacation days and paid time off for you are entitled to as an employee* and help you answer the question "how does vacation pay work in Ontario".
There are four main types of leave an employee can take in Ontario:
Vacation days – Paid vacation time that every employee in Ontario is entitled to.
Leave of absence – Entitlement to unpaid sick leave, family responsibility leave and bereavement leave.

Sick leave (3 days) – For personal illness, injury and stress leave.
Family responsibility (3 days) – To look after a family member who is ill or the death of a close relative.
Bereavement leave (2 days) – In the event of the death of a loved one.
Statutory holidays – Paid 'stat' or public holidays observed in Ontario (or in Canada, at a federal level) (see table below for Ontario public holidays in 2020).
Pregnancy and parental leave – Leave for expecting mothers and post-pregnancy leave available to both parents.
Not all employees are entitled to the same leave. To avail some of these leaves, you may be required to spend a minimum amount of time working for the employer. Also, how long you have worked for your employer can affect the number of vacation days in Ontario.
There are a few other things that can affect what leave you can avail and the process for the same:
Employment contract – The Employment Standards Act in Ontario sets out the above leaves as minimums. It is possible that your employer may have granted additional leave and paid time off. Check your employment contract.
Type of employment – People in certain jobs may have restrictions on what days off they get. For instance, fire fighters and certain medical staff may not receive stat holidays due to the importance of their work (but will, of course, be compensated for it).
Paid pregnancy and parental leave misconception

You are entitled to receive leave, but your employer doesn't have to pay you while you are on pregnancy or parental leave. Expecting mothers and new parents can claim EI and parental benefits.
When Do You Get Vacation Pay in Ontario?
You start to earn/accrue vacation pay as soon as you start working for your employer. Usually, vacation pay is paid out as a lump sum before the employee takes vacation time. However, employers can stipulate in writing that vacation pay will be paid out with every paycheque. In fact, the employer can pay vacation pay at any time agreed by the employee.
If an employee does not take time off, vacation pay is paid as a lump sum with the final paycheque of the 12 month vacation entitlement period. If employment ends, vacation pay must be included with the last paycheque or within 7 days of the end of employment, whichever is later.
More employment rights and obligations
Understand what's written in your pay stub | Maternity leave in Ontario explained | Your rights in 'at will' employment
Can an Employer Refuse Vacation Time in Ontario?
Yes, an employer in Ontario can refuse to allow your vacation days request. It is within the rights of your employer to schedule vacation time for you when it is acceptable to them. However, an employer is obligated to schedule vacation time for you. Vacation time must be taken within 10 months of the 12 month vacation period ending. You can choose to not take your vacation days, but this requires a written agreement with the employer. However, you cannot give up your right to holiday pay in Ontario.
Boss Not Approving Your Vacation? It Could Be Harassment
Is your boss not approving your vacation days? Are there constant 'reasons' that lessen the full enjoyment of your vacation days? If your employer keeps 'scheduling' shorter vacation periods or persistently denies vacation, it can be considered harassment. Whether this is due to sexual harassment, bullying or just abusive behaviour, you should speak to an experienced employment lawyer. If you decide to quit your job because your manager persistently denies vacation days, it could even be wrongful dismissal.
Can You be Forced to Take a Vacation Day?
An employer can schedule vacation days for you. Though employers are allowed to schedule vacations for their employees, they must do it in whole week blocks. For instance, a standard two week vacation period can be divided into two separate vacations of one week each, or one contiguous vacation two weeks long.
Your employer cannot tell you that a few days of sick leave that you have taken must be considered vacation time. If your employer is pressuring you to take vacation time for their own operational reasons, speak to your supervisor.
If your employer is treating you unfairly or denying valid requests for sick leave and vacation days, get in touch with Soni Law. Our lawyers are respected members of the community and help find mature solutions. If you are an employer, speak to us about vacation policies and how to administer holidays for your employees without disrupting your operations.
*Different provinces and employers may have leave allotment different from what is described in this article.
Vacation Pay Calculator References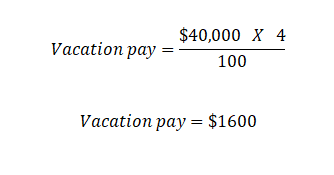 Accrued Vacation Days Calculator References