Connection between Human Rights Law and Pregnancy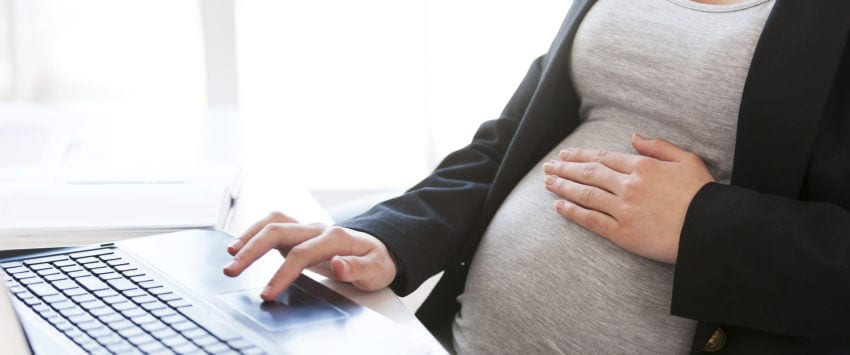 The Canadian Human Rights Act proscribes any kind of discrimination with regards to pregnancy. Pregnancy-related inequity is considered a type of gender discrimination because only the female gender can conceive and carry a child. Unfair practices towards pregnancy like ill-treatment, denial to employ or endorse, dissolution of employment, or provocation and harassment, are all against the law under the above lawful act.
Pregnant women should be able to enjoy the fundamental human rights in the workplace encouraging equality of opportunity among both women and men. It is defiant of the law if women have to suffer adverse situations at work only because they are pregnant. In different circumstances, job duties and rules may have an altered effect on a pregnant employee than the others. That is why modifications to regular working settings may be vital to decrease or remove inequitable effects.
Pregnancy is a well-protected base of discrimination under human rights law, which means that no company can legally let go an employee just because of pregnancy. Nevertheless, this does not in any way mean that a pregnant employee can't be fired. An employer is free to get rid of an employee if the pregnancy is not a factoring reason in the termination. In case the employer uses pregnancy as the cause of firing an employee, it will be a breach of the human rights law, even if it played a small part in the motivation to terminate.
Employers have a legal responsibility to adapt and adjust to pregnancy-related requirements except if this will create unwarranted problems that include health, well-being, and expenditure.
One of the common, real-world examples is a problem with regards to an employee's attendance resulting in ill-treatment of a worker who is pregnant. For instance, if an employee expends all her allowable leave days because of doctor's appointments and sickness associated with the pregnancy, in such a case, this employee can then be terminated for taking a day off without permission especially when she had no saved time off. In this instance, it would be questionable if an employer is able to establish that the singular ground for firing this particular employee was missing work on that one occasion; on the other hand, it is probable that collective absences inclusive of the time-off due to pregnancy, was partly a reason here. However, this would still result in a violation of human rights law.
Presumably, on the contrary, if a person is hired for an important skill set that will be used for a particular project under a well-timed deadline, and soon after the hire, the employee reveals that she is pregnant and ends up failing to deliver on the fixed timelines pre-decided for that project. The employer can ultimately choose to dismiss the employment agreement. In this case, it is most probable that the pregnancy was not the constituting factor to the failure of carrying out the desired job tasks under the specified deadlines. Given that there is no connection between pregnancy and the actual reason for termination, this case doesn't violate the human rights law.
It is an employer's duty to house employees comfortably by eliminating obstacles, which could restrict their capability to conduct their job tasks. Every employee and workplace is different. Conditions concerning the responsibility to make suitable provisions for employees must be considered on a case-by-case basis as per the individual's requirements.
Also as soon as an employee notifies the employer of her pregnancy, they should deferentially talk over any needs or other provisions and options to be able to find the best-suited solution at the earliest convenient time and opportunity.